PaveConnect Contract Highlights
High-quality workmanship performed by experienced PaveConnect local contractors fulfilling all paving and concrete needs, with solutions that include paving, concrete and asphalt repair, StreetBond coatings, pavement sealant, crack sealing, pavement markings, and speed bumps and signage.
Nationwide coverage accessible through a single call to PaveConnect, giving facility managers greater peace of mind and flexibility for both reacting to emergencies and proactive planning.
Robust job bidding process that secures job-specific pricing from multiple PaveConnect contractors, providing time savings and procurement compliance for Equalis Group members.
Transparent, honest, and fair pricing allows Equalis Group Members to maximize capital and maintenance dollars while simultaneously supporting their own local economies.
Critical Supporting Documentation
Download this contract confirmation letter to secure written documentation of the solicitation and awarded contract, the Contract # for your files, utilization eligibility, and how to receive answers to any additional questions you may have.
Share The Member Kit With Your Procurement Team
Facilitate your procurement and compliance team's review and approval of this cooperative contract by providing them this Member Kit. The Member Kit contains: i) an overview of Equalis Group and how our Lead Agencies procure contracts, ii) the contract confirmation letter, iii) an overview of the awarded supplier and the products and services available through this contract, and iv) commonly asked questions about Equalis Group membership and how to access any of our publicly procured, competitively solicited contracts.
Who is PaveConnect?
PaveConnect Logistics, LLC (dba PaveConnect) initially launched in 2013 as the internal paving and flooring division of RoofConnect. The division grew quickly and spun out in 2019 as a separate company focused exclusively on paving and flooring. PaveConnect primarily serves national account and public sector entities across the country. Today, PaveConnect operates with a contractor base of over 360 locally owned and operated contractors and services all 50 states.
Roofing needs? Get details about the RoofConnect & Equalis Group contract.
Paving & Concrete Services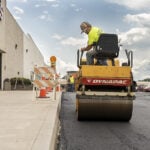 PAVING
From roadwork and parking lot construction to other custom products, we provide durable, well-designed asphalt surfaces every time.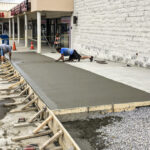 CONCRETE
All phases of concrete repair including curbs, drives, sidewalks, valley gutters, dumpster pads, catch basin collars and aprons, concrete paving, decorative and stamped concrete to keep pedestrians safe. We also specialize in the ever-changing ADA compliance requirements and upgrades which is a must for every property owner.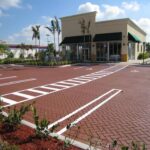 STREETBOND COATINGS
Protect and preserve, extend pavement life while transforming your parking lot with a range of colors and patterns for safe movement or a more welcoming feel. Cools and beautifies and provides a skid resistant and durable surface.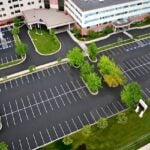 SEALCOATINGS
Pavement sealants provide crucial protection from water and the sun, slowing deterioration and protecting the integrity and appearance of one of your biggest assets your pavement.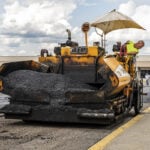 ASPHALT REPAIR
We offer a range of asphalt repair solutions, from patching individual potholes to replacing larger areas. No job too small!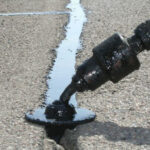 CRACK SEALING
Cracks threaten the overall strength of your pavement allowing water to penetrate your pavement leading to the compromising of your parking lots heart and soul the base and sub–base. Crack Sealing will also preserve the pavement around the crack which will ultimately extend the pavements life.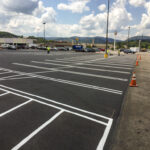 PAVEMENT MARKINGS
For safety and improved vehicular and pedestrian flow or just a fresh new look we offer a multitude of options to make your facility look like new and bring you into compliance with all the new specifications.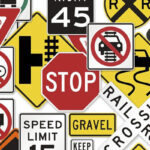 SPEED BUMPS & SIGNAGE
Make sure your parking lot isn't just durable but also safe and ready for people to drive, park, and walk safely every day.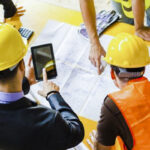 PROJECT MANAGEMENT AND ASSET MANAGEMENT
We have a team of professionals to handle your projects schedule and manage your budget for all of the properties in your portfolio.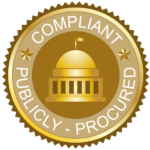 ---
Contract#:
R10-1103A
Lead Agency:
Region 10 ESC
Current Term:
11.01.2020 – 10.31.2025
Renewable Through:
10.31.2025
How Do I Get Started?
If you are not yet a part of the Equalis Group family, Become a Member today to access our entire portfolio of contracts. We promise there are never any costs, hidden fees, gimmicks, or volume commitments.
Accessing this publicly procured contract vehicle is easy and hassle-free. Please reach out to your Member Engagement Resource or quickly send the Contract Interest Form at the top of this page.
Save Time, Save Money & Stay Legal with Equalis Group.