PrepScholar Contract Highlights
An on-line adaptive SAT/ACT prep program.
A College Admissions curriculum for students and parents.
An average increase of 168 points on the SAT and 4 points on the ACT.
Self-paced instruction and teacher led opportunities available.
Teacher and Admin tools to monitor student progress.
Monthly live college admissions Webinar series.
Critical Supporting Documentation
Download this contract confirmation letter to secure written documentation of the solicitation and awarded contract, the Contract # for your files, utilization eligibility, and how to receive answers to any additional questions you may have.
Share The Member Kit With Your Procurement Team
Facilitate your procurement and compliance team's review and approval of this cooperative contract by providing them this Member Kit. The Member Kit contains: i) an overview of Equalis Group and how our Lead Agencies procure contracts, ii) the contract confirmation letter, iii) an overview of the awarded supplier and the products and services available through this contract, and iv) commonly asked questions about Equalis Group membership and how to access any of our publicly procured, competitively solicited contracts.
PrepScholar Sample Lesson Video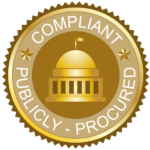 ---
Contract#:
R10-1158C
Lead Agency:
Region 10 ESC
Current Term:
09.01.2023 – 08.31.2026
Renewable Through:
08.31.2028
Who is PrepScholar?
PrepScholar, Inc. is a leader in the development and implementation of innovative SAT, ACT, and College Admissions solutions. For over 10 years, PrepScholar has helped districts and schools across the country achieve their goals by leveraging PrepScholar's online adaptive platform to generate meaningful insights and allowing students to take action to achieve the highest possible results on the SAT and ACT. Students average an increase of 168 points on the SAT and 4 points on the ACT.
PrepScholar's suite of integrated solutions provides stakeholders with the immediate results they need to monitor and assess student success. Our strategy for improving educational outcomes hinges on efficiently gathering, securely managing, and meaningfully analyzing data to guide actions. As a result, we have developed the PrepScholar flagship "Complete Prep Platform" which combines world-class test content, advanced data science, and behavioral psychology. Our program brings the best parts of a 1-on-1 teaching experience into an automated learning platform. PrepScholar has over 600 hours of content created by 99%-scorers trained in the PrepScholar mastery approach which has become the leading authority on SAT/ACT test prep and high school academics.
No solution is one size fits all, that's why PrepScholar would be thrilled to create a customized implementation plan for each school district to give students the college readiness preparation they need. We know the needs of students who are struggling to break 1000 are different from a student who's chasing a perfect score on the SAT. Our adaptive program can help both students by meeting them where they are. PrepScholar's mission is to give every child every opportunity to attend their dream college.
How Do I Get Started?
If you are not yet a part of the Equalis Group family, Become a Member today to access our entire portfolio of contracts. We promise there are never any costs, hidden fees, gimmicks, or volume commitments.
Accessing this publicly procured contract vehicle is easy and hassle-free. Please reach out to your Member Engagement Resource or quickly send the Contract Interest Form at the top of this page.
Save Time, Save Money & Stay Legal with Equalis Group.