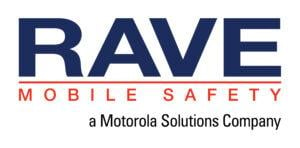 Rave Mobile Safety Contract Highlights
Panic button safety app that instantly connects with 9-1-1, on-site personnel, and first responders to keep everyone informed, engaged and safe during an emergency.
Custom branded end user safety, incident reporting and desktop notifications to keep people safe in a crisis.
Live video streaming, two-way texting, drill management, internal messaging and secure, critical facility information to better understand the scene and receive real-time, accurate details to improve situational awareness and safety.
Critical communication solution to empower your school and community by delivering the critical information needed, when it is needed – every time, whether a mass notification or targeted message in a matter of seconds across multiple channels.
User-friendly and interoperable next generation notification automation and workflow management system to process data and standardize workflows based on real-time CAD events.
Proven parent notification system to distribute information to parents and students around school closures and delays, attendance, report cards and more.
Download this contract confirmation letter to secure written documentation of the Master Agreement and Contract # for your files, as well as additional information about the contract, utilization eligibility, and how to receive answers to any additional questions you may have.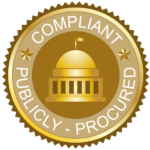 ---
Contract#:
R10-1147B
Lead Agency:
Region 10 ESC
Current Term:
01.01.2023 – 12.31.2023
Renewable Through:
12.31.2027
Who is Rave Mobile Safety?
Rave Mobile Safety is purpose-built to enable emergency and operational notifications, critical data sharing and response coordination for over 10,000 K-12 schools, 3,500 communities, 1,600 enterprises, 70% of the higher ed population and 10 states. Through timely and targeted notifications, incident collaboration, safety and protection apps, and 9-1-1 response solutions, Rave is relied on by thousands of public safety agencies, school and campus safety officials and enterprise security professionals to save lives, manage critical incidents and increase operational resiliency.
Rave believes everyone has the right to be safe where they live, work, learn and play and technology is required to make that a reality. Rave provides the right information to the right people at the right time and is a market leader in critical communication and collaboration unifying critical response and collaboration experience under one user-friendly umbrella customized to your school or organization. Rave is easy-to-use, easy-to-deploy and high-performing, trusted to work every time and make students, employees, and the community feel informed, prepared and protected.
How Do I Get Started?
If you are not yet a part of the Equalis Group family, Become a Member today to access our entire portfolio of contracts. We promise there are never any costs, hidden fees, gimmicks, or volume commitments.
Accessing this publicly procured contract vehicle is easy and hassle-free. Please reach out to your Member Engagement Resource or quickly send the Contract Interest Form at the top of this page.
Save Time, Save Money & Stay Legal with Equalis Group.