SealMaster Contract Highlights
SealMaster offers a full line of award-winning pavement maintenance and preservation equipment, materials, supplies, and more, with over 100 locations nationwide.
Award-winning SealMaster equipment, available for purchase, rent, and lease, is renowned for safety, durability, performance, and ease of use.
SealMaster associates are committed to providing rapid-response, top-quality service, including equipment and product training and demonstrations and training, along with jobsite support.
Equalis group members benefit from fair, predetermined pricing to maximize agency cost efficiencies.
Critical Supporting Documentation
Download this contract confirmation letter to secure written documentation of the solicitation and awarded contract, the Contract # for your files, utilization eligibility, and how to receive answers to any additional questions you may have.
Share The Member Kit With Your Procurement Team
Facilitate your procurement and compliance team's review and approval of this cooperative contract by providing them this Member Kit. The Member Kit contains: i) an overview of Equalis Group and how our Lead Agencies procure contracts, ii) the contract confirmation letter, iii) an overview of the awarded supplier and the products and services available through this contract, and iv) commonly asked questions about Equalis Group membership and how to access any of our publicly procured, competitively solicited contracts.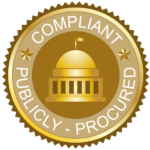 ---
Contract#:
COG-2149D
Lead Agency:
CCOG
Current Term:
09.01.2023 – 08.31.2027
Renewable Through:
08.31.2028
Who is SealMaster?
SealMaster, the nation's One-Stop Source for pavement maintenance products and equipment, is the world's leading manufacturer of pavement sealer with more than 100 locations in the United States, including Puerto Rico; licensed manufacturing in China and Mexico; and distribution into more than 50 countries. In addition to pavement sealer, the company distributes pavement crack sealants and repair materials, traffic paints, dust suppressants, tools, accessories, sport surfacing products, and equipment to apply all the materials. The company maintains its industry leadership consistently introducing high-performance, innovative pavement sealer formulations and state-of-the-art manufacturing technologies. Pavement maintenance professionals, property managers and owners, municipalities and others charged with pavement maintenance use SealMaster products and equipment to protect, preserve and beautify asphalt and concrete pavement. For more information, visit SealMaster.net.
Use the zip code lookup tool to call or visit a location near you.
Supplier Contact Information
Contact SealMaster at 1-800-395-7325 or visit SealMaster.net/Equalis-Group. Please reference Equalis Contract #COG-2149D.
How Do I Get Started?
If you are not yet a part of the Equalis Group family, Become a Member today to access our entire portfolio of contracts. We promise there are never any costs, hidden fees, gimmicks, or volume commitments.
Accessing this publicly procured contract vehicle is easy and hassle-free. Please reach out to your Member Engagement Resource or quickly send the Contract Interest Form at the top of this page.
Save Time, Save Money & Stay Legal with Equalis Group.