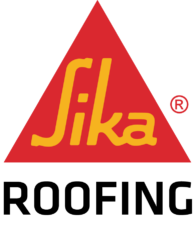 The Worldwide Leader in Roofing Solutions
Sika Roofing & Equalis Group
A Proven Solution in the Publicly Procured Contract Vehicle Marketplace
Sarnafil Services Turnkey Roof Solutions
Sarnafil Services, Inc. (SSI) provides turnkey roof solutions, providing support through all phases of your next roofing project. Our service offerings range from preliminary technical consulting and budgeting through turnkey project delivery via our Construction Management and General Contracting models.
SSI's 'Equalis Program' fuses Sika Roofing's high-quality, long-lasting sustainable roofing material solutions in single-ply thermoplastics and liquid-applied membranes with our unmatched technical expertise and the industry's best nationwide network of authorized applicators to deliver successful turnkey roof installations regardless of your projects location.
Sika Roofing is a leader in sustainable and resilient roofing solutions and offers the world's first FM-approved solar racking system with their Sika SolaRoof® solution.
SSI streamlines the roof system acquisition process while allowing the owner to obtain competitive roofing contractor bids from a trusted partner.
Equalis members will receive significant material discounts on items like Sika Sarnafil's roofing membrane saving them over 35%.
Critical Supporting Documentation
Download this contract confirmation letter to secure written documentation of the solicitation and awarded contract, the Contract # for your files, utilization eligibility, and how to receive answers to any additional questions you may have.
Share The Member Kit With Your Procurement Team
Facilitate your procurement and compliance team's review and approval of this cooperative contract by providing them this Member Kit. The Member Kit contains: i) an overview of Equalis Group and how our Lead Agencies procure contracts, ii) the contract confirmation letter, iii) an overview of the awarded supplier and the products and services available through this contract, and iv) commonly asked questions about Equalis Group membership and how to access any of our publicly procured, competitively solicited contracts.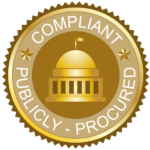 ---
Contract#:
COG-2151A
Lead Agency:
CCOG
Current Term:
09.01.2023 – 08.31.2027
Renewable Through:
08.31.2028
Who is Sarnafil Services, Inc. (SSI)?
SSI is a wholly owned subsidiary of Sika Corporation, a global construction materials manufacturer. SSI has functioned as Sika Roofing's resident subject matter expert in the solar roofing, roof construction and contracting sides of the roofing industry, for more than 35 years.
Throughout our tenure, SSI has completed projects throughout the US and Caribbean.
SSI's 'life cycle centric' process is built to provide resiliency, promote sustainability, and achieve local building code & 3rd party compliance, depending on each sites unique requirements.
IBC / ASCE 7 / IECC Code Requirements
FM Global Approval / Plan Review Submissions
TDI Review / Acceptance
FBC / Miami Dade Approvals
Code Compliant Rooftop Solar Designs (Solar EPC's)
SSI writes specifications, completes typical design and shop drawing work, and manages construction projects for our clients, in support of their long-term roof asset management goals.
Roof Asset Management Support
Budgetary Guidance & Development
Turnkey General Contractor Project Delivery
Turnkey Construction Manager Project Delivery
Who is Sika Roofing?
Sika Roofing, a worldwide leader in the manufacture of resilient and sustainable roofing solutions for commercial construction projects. From single-ply PVC membranes, liquid applied membranes and photovoltaic solar solutions, Sika Roofing products, systems, and services are designed to meet the needs of any building owner, in any location throughout the world. With a reputation for making roofs that can last 30+ years in every imaginable climate, you are not only choosing a roof that can withstand extreme elements but one that capable of providing superior protection for the decades to come.
With more than 60 years of roofing and waterproofing experience, the longest track record of any PVC membrane manufacturer in the world, no one has more experience in protecting your facilities roofing assets. If you value what takes place inside your building, trust a company with a passion for what protects it – and that is what happens when you combine proven materials, unmatched technical expertise and the best approved installers. Sika Roofing, Beyond the Expected!
Sika Roofing Helpful Resources
How Do I Get Started?
If you are not yet a part of the Equalis Group family, Become a Member today to access our entire portfolio of contracts. We promise there are never any costs, hidden fees, gimmicks, or volume commitments.
Accessing this publicly procured contract vehicle is easy and hassle-free. Please reach out to your Member Engagement Resource or quickly send the Contract Interest Form at the top of this page.
Save Time, Save Money & Stay Legal with Equalis Group.