Spacesaver Contract Highlights
Comprehensive product offering of storage-related solutions, including high-density mobile storage systems, library shelving, museum storage cabinets, evidence lockers, athletic equipment storage, weapon racks, and healthcare supply storage.
Discounts ranging from 40% – 50%+ off list on most storage solution products.
Nationwide coverage through a network of locally owned and operated distributors (Area Contractors).
Turnkey solutions with value-added offerings including design and reconfiguration services, project management, installation, maintenance, and offsite system storage and staging.
Critical Supporting Documentation
Download this contract confirmation letter to secure written documentation of the solicitation and awarded contract, the Contract # for your files, utilization eligibility, and how to receive answers to any additional questions you may have.
Share The Member Kit With Your Procurement Team
Facilitate your procurement and compliance team's review and approval of this cooperative contract by providing them this Member Kit. The Member Kit contains: i) an overview of Equalis Group and how our Lead Agencies procure contracts, ii) the contract confirmation letter, iii) an overview of the awarded supplier and the products and services available through this contract, and iv) commonly asked questions about Equalis Group membership and how to access any of our publicly procured, competitively solicited contracts.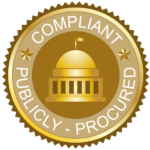 ---
Contract#:
EQ-052920-01i
Lead Agency:
Region 10
Current Term:
09.01.2020 – 08.31.2025
Renewable Through:
08.31.2025
Who is Spacesaver?
Spacesaver, originally known for pioneering compact mobile storage, now manufactures a full range of customizable storage solutions optimized for every industry, including museum storage cabinets, evidence lockers, athletic equipment storage, secure weapons racks, education storage, library shelving, healthcare supply storage, and much more!  Beyond their standard product line, Spacesaver frequently works with designers and end-users to create custom solutions for unique spaces and applications. A team of inhouse engineers, projects managers, and manufacturers work with an extensive network of distributors to provide their clients with well-designed, reliable, and beautiful storage solutions that work seamlessly with the design of your space.
Make Space with Spacesaver – Project Videos
Spacesaver Tackles Any Storage Challenge
WE ARE PROBLEM SOLVERS
"It started in a 10,000 square foot barn in Fort Atkinson, Wisconsin. Theodore W. Batterman recognized that space, energy conservation and productivity was the triple threat to many industries. From the desire to solve these problems, he spearheaded the development of high-density mobile storage and shelving for the United States. He started with only seven employees. In 1998 Spacesaver became part of KI, an employee-owned global company headquartered in Green Bay, Wisconsin that was started in 1941. Today, KI is approaching $700 million in sales and ranks as the sixth-largest contract furniture manufacturer in the industry."
WE ARE INNOVATORS
"Sometimes a storage challenge exists in the market without a standard solution. It is here that Spacesaver can step in and develop new products to alleviate these challenges that our customers face. One example: weapons storage for the military. The U.S. Marine Corps was challenged to store weapons of different sizes, shapes and models. Each time they added a model to their armory, new cabinets and weapons racks had to be designed and installed. Spacesaver partnered with the U.S, Marine Corps to develop an alterative solution. Through research, prototyping and test installations, the Spacesaver Universal Weapon Rack (UWR®) was born. Celebrating its 13 year anniversary in 2013, the UWR has become the standard in weapons storage."
WE ARE SOLUTION PROVIDERS
"After 40+ years in the storage and shelving industry, we don't think of ourselves as simply product manufacturers, but as complete solution providers. We research industry trends, develop new storage solutions based on our experiences, and really listen to our customers. We will meet your challenge with a solution; it might be a product, a strategy or a combination of both."
How Do I Get Started?
If you are not yet a part of the Equalis Group family, Become a Member today to access our entire portfolio of contracts. We promise there are never any costs, hidden fees, gimmicks, or volume commitments.
Accessing this publicly procured contract vehicle is easy and hassle-free. Please reach out to your Member Engagement Resource or quickly send the Contract Interest Form at the top of this page.
Save Time, Save Money & Stay Legal with Equalis Group.