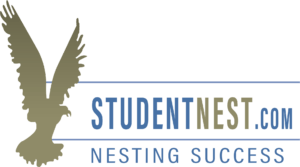 StudentNest Contract Highlights
StudentNest has provided in-person, virtual, and hybrid educational services (tutoring) to over 125,000 individuals nationally.
Demographics include: K-12, SpEd, low-income, minority, low-performing youth and adults (GED).
Specialize working with: Juvenile Justice, Foster Youth, Group Home, and McKinney-Vento (Homeless) youth.
Tutoring, Mentoring, Enrichment, GED, College & Career Readiness, STEM, and others.
Woman Owned, Minority Owned, Small Business Accredited by Western Association of Schools & Colleges (WASC).
Highly qualified subject matter professional showing at least a 17% pre/post assessment improvement.
Download this contract confirmation letter to secure written documentation of the Master Agreement and Contract # for your files, as well as additional information about the contract, utilization eligibility, and how to receive answers to any additional questions you may have.
Who is StudentNest?
StudentNest is vastly qualified and has extensive experience of working with large organizations. Over the past 18 years StudentNest has worked with over 450 governmental agencies (County, City, School District, State Dept. of Education, School, Probation Departments, Workforce Commissions, County Housing Authorities, and Juvenile Day Reporting Centers (JDRC).
We have served over 125,000 individuals from 2,500+ schools with more than 6.25 million hours of virtual and in-person services, over 320 million minutes, and have completed over 300,000 assessments. We have expanded our service reach across the U.S. to various school sites at LACOE, L.A. (Probation), California, State Boards of Education, and other organizations in AL, AZ, CA, CO, FL, GA, HI, IA, LA, MA, MI, MT, MS, NC, NE, NJ, NV, OK, OR, PA, SD, TX UT, VT, WA, WI, and WY.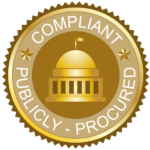 ---
Contract#:
R10-1152D
Lead Agency:
Region 10 ESC
Current Term:
05.01.2023 – 04.30.2026
Renewable Through:
04.30.2028
How Do I Get Started?
If you are not yet a part of the Equalis Group family, Become a Member today to access our entire portfolio of contracts. We promise there are never any costs, hidden fees, gimmicks, or volume commitments.
Accessing this publicly procured contract vehicle is easy and hassle-free. Please reach out to your Member Engagement Resource or quickly send the Contract Interest Form at the top of this page.
Save Time, Save Money & Stay Legal with Equalis Group.