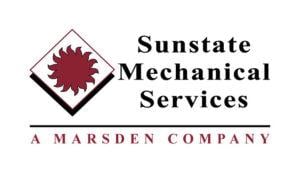 Sunstate Mechanical Services Contract Highlights
Marsden CleanAir bipolar, cold plasma ionization systems provide Equalis Members purified air and safer indoor environments.
Equalis Group Members are offered discounted pricing on all Marsden CleanAir system related devices, installations and maintenance services.
Emergency services are available 24/7.
Marsden CleanAir system's patented design converts ozone to pure oxygen.
Subcontractors are vetted for quality and security throughout the U.S.
All employees are subject to background checks and fingerprinting.
Download this contract confirmation letter to secure written documentation of the Master Agreement and Contract # for your files, as well as additional information about the contract, utilization eligibility, and how to receive answers to any additional questions you may have.
Who is Sunstate Mechanical Services?
Founded in 2001, Sunstate Mechanical Services, a Marsden Services Company, is a highly regarded mechanical (HVAC), plumbing, electrical, and indoor air quality contractor, having a strong clientele base of school districts, state public entities, and federal agencies.
In 2020, COVID-19 bolstered the need for improved indoor air quality (IAQ). Marsden's research team determined that Purifi Labs' CleanAir Ionization Generator offered the most efficient and effective system, deactivating SARS-CoV-2 viruses by 99.994% in less than one hour. Marsden Services contracted with Purifi Labs to brand its own CleanAir system, which is being offered to Equalis Members.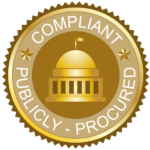 ---
Contract#:
R10-1136C
Lead Agency:
Region 10 ESC
Current Term:
09.01.2022 – 08.31.2025
Renewable Through:
08.31.2027
How Do I Get Started?
If you are not yet a part of the Equalis Group family, Become a Member today to access our entire portfolio of contracts. We promise there are never any costs, hidden fees, gimmicks, or volume commitments.
Accessing this publicly procured contract vehicle is easy and hassle-free. Please reach out to your Member Engagement Resource or quickly send the Contract Interest Form at the top of this page.
Save Time, Save Money & Stay Legal with Equalis Group.