TDIndustries Contract Highlights
Experienced partners providing construction, installation, maintenance, and operations services on systems for existing and/or ground-up construction including: heating, ventilation, and air conditioning (HVAC); building automation systems and systems integration services; energy-saving performance and management solutions; facilities management and maintenance operations; fire and life safety systems; plumbing; electrical; refrigeration; and process and high-purity piping.
Discounts on parts and equipment ranging from 3% – 10%, as well as pre-negotiated labor rates.
Servicing Equalis Group Members in Texas, Arizona, and surrounding states.
A large pool of experienced technicians and installers that can execute large-scale construction projects all at once on multiple campuses or at individual locations.
Energy management products and systems that create efficiencies resulting in achievable savings.
Fire safety offerings, including life safety system and infrastructure improvement programs, that allow for increased building occupant safety and current code compliance.
Download this contract confirmation letter to secure written documentation of the Master Agreement and Contract # for your files, as well as additional information about the contract, utilization eligibility, and how to receive answers to any additional questions you may have.
Who is TDIndustries?
For over 75 years, TDIndustries (TD) has been delivering high-value maintenance, facilities, and mechanical construction services to an extensive and diverse portfolio of clients. With a comprehensive and collaborative approach, TDIndustries partners with their clients across the entire life-cycle of a facility, from engineering and construction, to warranty and service maintenance agreements, to full time facility management services.
TDIndustries provides innovative HVAC installation, renovation and ongoing service that optimize the performance of world-class mechanical systems. Industries served include governmental agencies, healthcare facilities, sporting venues, event centers, hotels, office campuses, schools and universities, mission-critical data centers, and industrial complexes. Headquartered in Dallas, Texas, TDIndustries also has offices in Fort Worth, Richardson, Houston, Austin, San Antonio, Lubbock, Arizona and Colorado.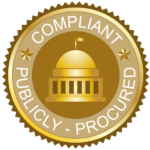 ---
Contract#:
R10-1102B
Lead Agency:
Region 10 ESC
Current Term:
11.01.2020 – 10.31.2023
Renewable Through:
10.31.2027
Additional Information About TDIndustries
How Do I Get Started?
If you are not yet a part of the Equalis Group family, Become a Member today to access our entire portfolio of contracts. We promise there are never any costs, hidden fees, gimmicks, or volume commitments.
Accessing this publicly procured contract vehicle is easy and hassle-free. Please reach out to your Member Engagement Resource or quickly send the Contract Interest Form at the top of this page.
Save Time, Save Money & Stay Legal with Equalis Group.