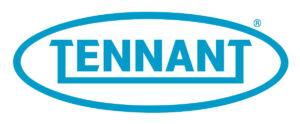 Tennant Contract Highlights
Extensive floor care offering for indoor and outdoor cleaning, including sweepers, scrubbers and sweeper-scrubbers.
Unmatched network of more than 240 field representatives and 500 factory-direct technicians to provide consistent service and support across the US.
Competitive pricing for Equalis Group Members on Tennant's products and services.
Download this contract confirmation letter to secure written documentation of the Master Agreement and Contract # for your files, as well as additional information about the contract, utilization eligibility, and how to receive answers to any additional questions you may have.
About Tennant Company
Tennant Company is a recognized leader of the cleaning industry. We are passionate about developing innovative and sustainable solutions that help our customers clean more spaces more effectively, addressing indoor and outdoor cleaning challenges.
We invite you to join us as we lead our industry globally and fulfill our vision to bring to market sustainable cleaning.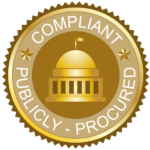 ---
Contract#:
R10-1137B
Lead Agency:
Region 10 ESC
Current Term:
09.01.2022 – 08.31.2025
Renewable Through:
08.31.2027
How Do I Get Started?
If you are not yet a part of the Equalis Group family, Become a Member today to access our entire portfolio of contracts. We promise there are never any costs, hidden fees, gimmicks, or volume commitments.
Accessing this publicly procured contract vehicle is easy and hassle-free. Please reach out to your Member Engagement Resource or quickly send the Contract Interest Form at the top of this page.
Save Time, Save Money & Stay Legal with Equalis Group.
Contact Information
Contact Tennant at 1-800-553-8033 or www.TennantCo.com for your customized quote.
Note: Reference Contract #R10-1137B to ensure you receive Equalis Group pricing.