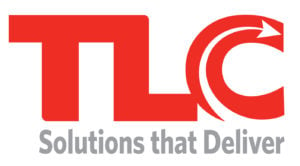 The Library Corporation Contract Highlights
The Library Corporation – Library

•

Solution for Schools offers the best student and staff user experience for the largest school districts, like Hawaii Department of Education, and has pioneered integrated library system innovations for school libraries since 2000.

TLC•

Cloud Services offer unmatched data security and performance through our Oracle Cloud hosting.
TLC is the only library technology company in the industry that operates and develops both Integrated Library Systems and RFID-based circulation and shelf management equipment through our subsidiary Tech Logic, providing single-vendor accountability for the integration of these systems.

TLC•

SmartTECH offers curated hands-on learning products and forward-thinking library technologies in addition to our integrated library systems and RFID-based equipment.
Critical Supporting Documentation
Download this contract confirmation letter to secure written documentation of the solicitation and awarded contract, the Contract # for your files, utilization eligibility, and how to receive answers to any additional questions you may have.
Share The Member Kit With Your Procurement Team
Facilitate your procurement and compliance team's review and approval of this cooperative contract by providing them this Member Kit. The Member Kit contains: i) an overview of Equalis Group and how our Lead Agencies procure contracts, ii) the contract confirmation letter, iii) an overview of the awarded supplier and the products and services available through this contract, and iv) commonly asked questions about Equalis Group membership and how to access any of our publicly procured, competitively solicited contracts.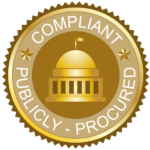 ---
Contract#:
R10-1118A
Lead Agency:
Region 10 ESC
Current Term:
07.01.2021 – 06.30.2024
Renewable Through:
06.30.2028
Who is The Library Corporation?
TLC is committed to your story.
When we started in 1974, we set out to deliver service. Technology evolves and moves forward, and we understood that libraries would need an innovative partner who could not only develop and deploy that technology, but also remain committed to the support, maintenance, and service behind the products. Every library has its own story, and partnering with TLC moves the story along.
Everything we do, we do with librarians and patrons in mind. Our Library•Solution and CARL•X software platforms are built on mobility, flexibility, and operational efficiency. Each library management system is uniquely positioned to serve the needs of the individual library. As each story is different, each product provides the value, flexibility, and functionality to empower libraries to best serve their unique communities. We designed them to ensure that librarians and staff could spend more time on the things important to their library story without any extra hassle.
Our story includes collaboration with thought leaders. In the late 1990s, TLC partnered with Oracle to bring libraries the very best database structure. This twenty-year-long partnership with Oracle has now evolved into TLC•Cloud Services. Developed using Oracle Cloud Infrastructure (OCI), TLC•Cloud Services are a result of both organizations' commitment to deliver high-performance enterprise technologies to the non-profit public sector.
TLC knows that your library story is going to expand and change. Our pledge to serve and work with librarians encouraged us to acquire Tech Logic, creators of the first automated materials handling system specifically designed for the library industry, to expand library capabilities. When makerspace and hardware products began to change the shape of libraries everywhere, we launched TLC•SmartTECH to partner with manufacturers who share our vision of increased library engagement and ever-advancing library services.
We believe in providing the latest technology for your libraries and embrace a service mission that breaks through the software and hardware. We set ourselves apart by hiring librarians, learning from our customers, understanding and developing for library-specific workflows, and offering industry-leading support services. We will be there whenever you need us.
TLC delivers a superior line of products and services that are refined by collaborating with the people who really use them. Libraries and school districts who choose TLC are more than our customers; they're our partners, and we write our story together.
Stability. Excellence. Unparalleled Service. We are TLC. Write your story with us.
How Do I Get Started?
If you are not yet a part of the Equalis Group family, Become a Member today to access our entire portfolio of contracts. We promise there are never any costs, hidden fees, gimmicks, or volume commitments.
Accessing this publicly procured contract vehicle is easy and hassle-free. Please reach out to your Member Engagement Resource or quickly send the Contract Interest Form at the top of this page.
Save Time, Save Money & Stay Legal with Equalis Group.