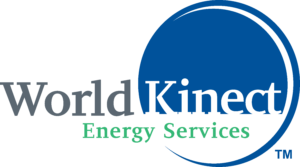 World Kinect Contract Highlights
Welcome to premier energy management services provided by World Kinect Energy Services.
Trust us to deliver the energy you need, protect your budget, and reduce your carbon footprint.
World Kinect Energy Services offers a suite of energy management services to meet each client's supply, operational, financial, and risk tolerance requirements.
Realize substantial savings for natural gas, power, liquid fuels, and other commodities.
Robust brokerage services include fixed price, blended, index, and pool options.
Customized programs for Public Administration, Education, and Hospitals.
Grow data management and reporting capacity and capabilities.
Sustainability and renewable goals are achieved from planning to end-execution.
Meet and exceed risk objectives based on data-driven decision making.
Critical Supporting Documentation
Download this contract confirmation letter to secure written documentation of the solicitation and awarded contract, the Contract # for your files, utilization eligibility, and how to receive answers to any additional questions you may have.
Share The Member Kit With Your Procurement Team
Facilitate your procurement and compliance team's review and approval of this cooperative contract by providing them this Member Kit. The Member Kit contains: i) an overview of Equalis Group and how our Lead Agencies procure contracts, ii) the contract confirmation letter, iii) an overview of the awarded supplier and the products and services available through this contract, and iv) commonly asked questions about Equalis Group membership and how to access any of our publicly procured, competitively solicited contracts.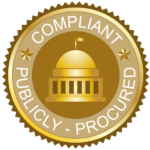 ---
Contract#:
COG-2114B
Lead Agency:
CCOG
Current Term:
05.01.2021 – 04.30.2026
Renewable Through:
04.30.2026
World Kinect Energy Services
Everything Energy sums it up. With three decades of experience, World Kinect's team of leading energy experts specialize in public sector, primary education, and government entities on a domestic and global level. Services include state-of-the-art:
Energy Procurement – Priority one is to evaluate your total energy requirements and to engage services such as sourcing strategies, tariff analysis, flex or fixed pricing, RFPs, load shape analysis and benchmarking.
Sustainability / Renewable Consulting – Development of client-focused solutions include Renewable Energy Certificates (RECs), Virtual Power Purchase Agreements (VPPAs), Distributed Energy Resources (DERs), carbon management and reporting, regulatory monitoring, electric supply evaluations, and much more!
Price Risk Management – Through constant market analysis and a structured risk plan, we manage budgets to actual costs, and employ physical and financial hedging strategies.
Data Management – Kinect Online offers a robust, client centric suite of energy reporting and data management services including bill management, carbon reporting and budgeting.
Supply Management – Comprehensive services include physical supply management and hedging, load aggregation, and nominations / balancing.
Purchasing energy management services through a stream-lined, cohesive contract that is totally customized to each client's specific requirements is now a reality through the World Kinect / Equalis partnership.
How Do I Get Started?
If you are not yet a part of the Equalis Group family, Become a Member today to access our entire portfolio of contracts. We promise there are never any costs, hidden fees, gimmicks, or volume commitments.
Accessing this publicly procured contract vehicle is easy and hassle-free. Please reach out to your Member Engagement Resource or quickly send the Contract Interest Form at the top of this page.
Save Time, Save Money & Stay Legal with Equalis Group.