Capital Rx Contract Highlights
Through our Clearinghouse ModelTM, Capital Rx is redefining the way prescriptions are priced and administered in the U.S. Our plan members can fill prescriptions at any of our 60,000+ pharmacies nationwide (including all major chains) and have access to best-in-class mail order and specialty pharmacy services.
Here's what you can expect working with us:
A faster, trusted way to gain complete PBM procurement compliance

Capital Rx makes it easy to fully comply with all state regulations – we're the only PBM that offers complete disclosure and verification of every transaction
Clearinghouse Model dramatically improves financial visibility and alignment for plan sponsors

24/7 access to clinical expertise and unparalleled member service

High-touch service model drives unprecedented client satisfaction rating in the healthcare industry (96 Net Promoter Score (NPS), industry average 14 NPS)
Flawless implementation support led by industry experts (100% success as measured by post-implementation surveys)

Simplified contracting and immediate cost savings

Demonstrated financial Return on Investment (ROI) with average 27% YOY cost reduction for new clients
Suite of clinical programs that yield major savings and lower out-of-pocket costs for patients
We minimize risk and create savings for school districts, local governments, and other public institutions. For one public sector client, the savings we provided were turned into salary increases and paid leave for teachers and staff.
Download this contract confirmation letter to secure written documentation of the Master Agreement and Contract # for your files, as well as additional information about the contract, utilization eligibility, and how to receive answers to any additional questions you may have.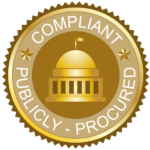 ---
Contract#:
2020.03.19A
Lead Agency:
CCOG
Current Term:
01.01.2021 – 12.31.2025
Renewable Through:
12.31.2025
About Capital Rx
Capital Rx manages pharmacy benefit plans for employers, unions, health plans, and government entities. Our mission is to establish a competitive marketplace for drug pricing and to redefine the way prescriptions are priced and administered. That's why we invented the Clearinghouse ModelTM, which lowers medication costs for employers and payers across the country and delivers true pricing transparency to patients. By creating the same price for the PBM, pharmacy and employer, we eliminate arbitrary price variability and ensure patients receive seamless access to their medications at the best prices.
Contract Resource – Webinar
Fact vs. Fiction: The Five Biggest Problems with Most PBM Deals
The traditional PBM industry is rife with secrets, riddled with hidden fees, and filled with padded profit margins that drive up the cost of prescription drugs for your employees. PBM providers offer no transparency or explanation for why your costs go up year after year. That is all by design and entirely at you and your employees' expense. Public sector employees deserve the best price and quality service for their prescription drugs – without funding excessive profits for their PBM.
In this webinar, Capital Rx and Equalis will expose the five biggest challenges in today's PBM industry, introduce the best practices to redesign your PBM program and show you how to achieve a better deal that puts employees first and delivers actual year-over-year cost savings to plan sponsors and members.
A few time stamps that may be of interest to you:
How Do I Get Started?
If you are not yet a part of the Equalis Group family, Become a Member today to access our entire portfolio of contracts. We promise there are never any costs, hidden fees, gimmicks, or volume commitments.
Accessing this publicly procured contract vehicle is easy and hassle-free. Please reach out to your Member Engagement Resource or quickly send the Contract Interest Form at the top of this page.
Save Time, Save Money & Stay Legal with Equalis Group.