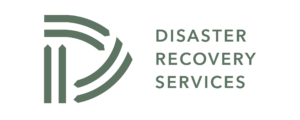 Disaster Recovery Services Contract Highlights
Disaster Recovery Services (DRS) is a national firm providing turnkey disaster recovery consulting services including:
Disaster Planning and Preparedness.
Commercial Insurance Claims Preparation and Management.
FEMA Public Assistance Claims Management, including Section 404 and 406 Mitigation, and BRIC.
HUD CDBG, CDBG-CV, – DR, – MIT Grants Management.
Integrated Grant Funding Program Design and Grants Management including ARPA and IIJA Grant.
Federal Procurement and Contracting Consulting.
Managed Vendor Partner (MVP) Program.
Fees associated with our services may be recovered under commercial insurance claims preparation coverage or eligible federal grant management costs.
Download this contract confirmation letter to secure written documentation of the Master Agreement and Contract # for your files, as well as additional information about the contract, utilization eligibility, and how to receive answers to any additional questions you may have.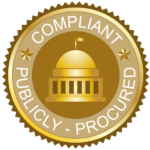 ---
Contract#:
COG-2125A
Lead Agency:
CCOG
Current Term:
05.01.2022 – 04.30.2026
Renewable Through:
04.30.2027
Your proven and trusted disaster recovery guide.
We're your partner. We're your advocate.
We bring results so that you can restore hope.
Who is Disaster Recovery Services?
Disaster Recovery Services, LLC (DRS), is a national firm led by a core group of qualified professionals who are well versed in the development and implementation of loss recovery strategies and the preparation, management, and tracking of disaster-related claims across virtually all industry sectors. Our expert team has a proven track record for optimizing and expediting funding throughout the recovery process.
DRS serves as a single point of contact that coordinates all recovery-related services to help you recover from an adverse event enabling you to focus on your organization's core function – serving your constituents.
With the national DRS team on your side, there are no limitations to capacity or ability to provide your organization with a recovery experience unlike any other.
How Do I Get Started?
If you are not yet a part of the Equalis Group family, Become a Member today to access our entire portfolio of contracts. We promise there are never any costs, hidden fees, gimmicks, or volume commitments.
Accessing this publicly procured contract vehicle is easy and hassle-free. Please reach out to your Member Engagement Resource or quickly send the Contract Interest Form at the top of this page.
Save Time, Save Money & Stay Legal with Equalis Group.