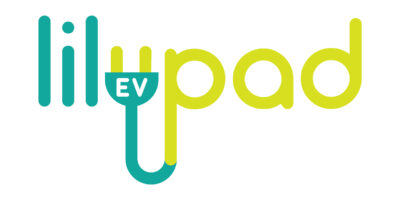 LilyPad Electric Vehicle Charging Station Contract Highlights
Top quality Electric Vehicle charging station products, expert advice, and services at a very competitive price point from a trusted and reliable partner. LilyPad EV's philosophy is to always do right by the customer. Equalis Group Members leveraging this publicly procured contract vehicle can expect the following:
Industry-leading electric vehicle charging station solutions developed and manufactured by ChargePoint®, providing the best turnkey suite of charging stations, network access, EV station maintenance services, and extended warranty programs.
Precision planning, project management, deployment, and installation, driven by LilyPad EV's highly-qualified and experienced team.
Contracted discounts up to 21% off list pricing.
Nationwide coverage to address all of your EV charging needs.
Critical Supporting Documentation
Download this contract confirmation letter to secure written documentation of the solicitation and awarded contract, the Contract # for your files, utilization eligibility, and how to receive answers to any additional questions you may have.
Share The Member Kit With Your Procurement Team
Facilitate your procurement and compliance team's review and approval of this cooperative contract by providing them this Member Kit. The Member Kit contains: i) an overview of Equalis Group and how our Lead Agencies procure contracts, ii) the contract confirmation letter, iii) an overview of the awarded supplier and the products and services available through this contract, and iv) commonly asked questions about Equalis Group membership and how to access any of our publicly procured, competitively solicited contracts.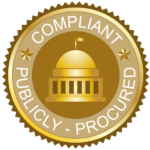 ---
Contract#:
2020.05.3-C
Lead Agency:
CCOG
Current Term:
09.01.2020 – 08.31.2025
Renewable Through:
08.31.2025
Who is LilyPad EV?
LilyPad EV is an experienced full-service provider of electric vehicle charging stations. Formed in 2009, LilyPad EV has provided/installed over 1300 charging stations for cities, counties, electric utility companies, educational institutions, multi-family dwellings, and private enterprise locations across the US. Their work as a provider of electric vehicle charging stations has ranged from small projects with 1 or 2 stations at a single location to a large project with a total of 1000 stations installed at over more than a hundred locations
LilyPad EV's deep experience and expertise spans the spectrum required for successful deployments of EV charging stations. Using the best charging station products and providing the most qualified installation, LilyPad EV delivers turnkey solutions backed by expertise and experience. LilyPad EV is serious about making sure their customers have the best experience and outcomes possible.
CT4000 family of stations: Public and/or Fleet Level 2 EV charging stations

These stations can be used in public or fleet applications. They are robust, reliable, and attractive. They provide about 25 miles of driving per hour of charging and have a cord retraction mechanism to keep the cord neat and clean and prevent people from tripping over the cord. You can set a fee to drivers if you choose and you can apply your own branding to the stations including graphics on the station as well as full motion video. Intelligent power management options allow you to minimize your electrical infrastructure costs while serving many vehicles.
CPF50 family of stations: Fleet or Multifamily Level 2 charging stations

These stations can be used for charging of your electric fleet vehicles. They can also be used in dedicated charging applications in multifamily projects.  Intelligent power management options allow you to minimize your electrical infrastructure costs while serving many vehicles.
CPE250 Public and/or Fleet Fast DC charging stations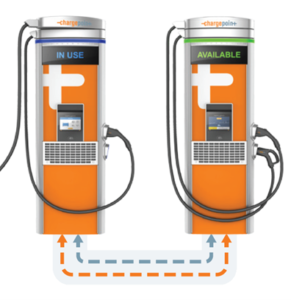 These stations are used for short dwell quick turnaround EV charging. Applications typically include charging along highway corridors for travelers, at C-stores, in fleet applications when fast charging is needed, or in public transit applications. Each station can provide 62.5kW and a set of 2 stations paired together can provide up 125kW to a high voltage EV capable of charging at that speed. Intelligent power management options allow you to minimize your electrical infrastructure costs while serving many vehicles.
How Do I Get Started?
If you are not yet a part of the Equalis Group family, Become a Member today to access our entire portfolio of contracts. We promise there are never any costs, hidden fees, gimmicks, or volume commitments.
Accessing this publicly procured contract vehicle is easy and hassle-free. Please reach out to your Member Engagement Resource or quickly send the Contract Interest Form at the top of this page.
Save Time, Save Money & Stay Legal with Equalis Group.