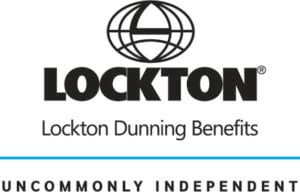 Lockton Employee Benefits
Contract Highlights
Our employee benefits service teams and subject matter experts have earned their excellent reputation and market-leading position by passionately serving public-sector clients with passion and a commitment to what we believe:
We believe in SERVICE. We act as our clients' strategic partners to improve their organization. Lockton's (LDB's) service teams maintain 24/7 connectivity and do not impose limitations on time, travel, meetings, and/or deliverables. Our in-house legal counsel provides support on all federal, state, and local legislative/regulatory issues for customers.
We believe BIG DATA drives big results. LDB's investment in our data warehouse, Infolock®, was based on the premise that key data informs better decisions. Through our broad connectivity with major carriers and third-party administrators, clients have access to a single repository for all health risks.
We believe in TRANSPARENCY and stand by this commitment. We provide a comprehensive scope of services and transparent pricing. We do not bill hourly, and do not believe in surprise billing practices. We always act in your best interests as a partner you can trust. As a part of our commitment to transparency, customer engagement begins with a full audit of all benefit plans.
Critical Supporting Documentation
Download this contract confirmation letter to secure written documentation of the solicitation and awarded contract, the Contract # for your files, utilization eligibility, and how to receive answers to any additional questions you may have.
Share The Member Kit With Your Procurement Team
Facilitate your procurement and compliance team's review and approval of this cooperative contract by providing them this Member Kit. The Member Kit contains: i) an overview of Equalis Group and how our Lead Agencies procure contracts, ii) the contract confirmation letter, iii) an overview of the awarded supplier and the products and services available through this contract, and iv) commonly asked questions about Equalis Group membership and how to access any of our publicly procured, competitively solicited contracts.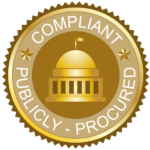 ---
Contract#:
R10-1125A
Lead Agency:
Region 10 ESC
Current Term:
11.01.2021 – 10.31.2024
Renewable Through:
10.31.2026
Who is Lockton?
Lockton Dunning has a long and successful history of serving public-sector clients including, but not limited to municipalities, counties, school districts, hospital systems, political subdivisions and institutions of higher education. Lockton Dunning offers expertise to identify benefits and service opportunities, as well as focused solutions to meet the needs of each and every one of our client's unique population.
We provide the expertise, intellectual capital and resources required to deliver our client's and their employees best in class Health & Welfare programs that are fiscally responsible and provides our client's valued employees the richest benefit level possible. Because we are privately owned, we are free to focus on our three stakeholders; our Associates, our clients and the communicates in which we live and work. This is not an exaggeration. We reinvest 90 % of our earning into our business so that we can be the absolute best possible resource for our clients. We never set out to be the biggest, only the best resource for our Associates, our clients and our community.
How Do I Get Started?
If you are not yet a part of the Equalis Group family, Become a Member today to access our entire portfolio of contracts. We promise there are never any costs, hidden fees, gimmicks, or volume commitments.
Accessing this publicly procured contract vehicle is easy and hassle-free. Please reach out to your Member Engagement Resource or quickly send the Contract Interest Form at the top of this page.
Save Time, Save Money & Stay Legal with Equalis Group.