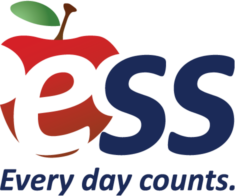 ESS Staffing Contract Highlights
As the largest education-exclusive staffing provider in the country, ESS Staffing is the premier solution for school districts nationwide, offering full-service substitute and paraprofessional staffing programs tailored to each districts specific needs and requirements. Equalis Group Members leveraging this publicly procured contract vehicle can expect the following:
Highly qualified and experienced K-12 staffing solutions, including substitute teachers, paraprofessional aides, clerical/administrative support staff, and auxiliary personnel.
Access to online instructional services offered through Proximity, an ESS company.
Learning and in-person staffing services tailored to the needs of charter schools are made available through Enriched Schools, an ESS company.
Competitively negotiated pricing based on a markup structure that reflects ESS's commitment to offering the best possible pricing to Equalis Group Member districts across the 29 states serviced.
Improved fill rates as a result of customized recruitment campaigns.
Complete control for Equalis Group Member districts to maintain the parameters of their local staffing programs, including setting compensation rates and establishing the thoroughness of certification, credential, and background screening requirements.
Download this contract confirmation letter to secure written documentation of the Master Agreement and Contract # for your files, as well as additional information about the contract, utilization eligibility, and how to receive answers to any additional questions you may have.
Who is ESS?
ESS has been providing K-12 personnel and management services to school districts for 20 years. We are the largest dedicated provider of educational personnel and management services to K-12 school districts in the country. We currently serve over 750 school district partners and 3.5 million students throughout 29 states with more than 60,000 substitute and permanent personnel.
Our solutions relieve school districts of their many administrative burdens, improve their day-to-day operations, and place high-quality substitute and permanent personnel while providing significant cost avoidance and value-added benefits. Educational staffing and management is ESS' exclusive focus, and our goal is to help districts provide a quality education to every student, every day.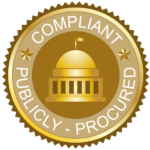 ---
Contract#:
R10-1105C
Lead Agency:
Region 10 ESC
Current Term:
11.01.2020 – 10.31.2023
Renewable Through:
10.31.2027
The Advantages of ESS?
ESS eliminates the daily administrative burdens of hiring, credentialing, training, managing, evaluating, placing, disciplining, and retaining skilled substitute and permanent personnel. We fill daily, long-term, permanent, supplementary, last-minute, and virtual assignments with the most highly qualified employee for any position.
Our experienced management team paired with our enhanced absentee management systems enable us to bring school districts' programs to a new level of efficiency and effectiveness. Experience the advantages of ESS – a true partner in supporting student achievement.
A local, hands-on management team assigned to your District
Community-tailored, year-round recruiting to grow a large pool of available personnel
Substitutes, certified teachers, and technologies for your virtual learning needs
Screening, hiring, and credentialing to ensure 100% compliance
Comprehensive live, online, and ongoing employee training customized to your needs
Extensive employee retention through benefit options, incentives, awards, and recognition
Streamlined processes with advanced, fully integrated technologies
Transparency through robust, customized reporting and touch-base meetings
Skip the RFP Process – Procurement Made Easy
Procurement through RFP is a slow process that demands significant time and resources – time and resources that school administrators desperately need this school year. Fortunately, Equalis Group has already done the work. Through a comprehensive procurement process, Equalis Group has partnered with the best of the nation's vendors to supply Equalis Group members with quality services they can depend on.
Your District deserves support now, not later. With ESS and Equalis Group, you can get the best K-12 personnel and management program for your schools without the painful procurement process.
How Do I Get Started?
If you are not yet a part of the Equalis Group family, Become a Member today to access our entire portfolio of contracts. We promise there are never any costs, hidden fees, gimmicks, or volume commitments.
Accessing this publicly procured contract vehicle is easy and hassle-free. Please reach out to your Member Engagement Resource or quickly send the Contract Interest Form at the top of this page.
Save Time, Save Money & Stay Legal with Equalis Group.