Lion Electric EV Busses Contract Highlights
Access to an all-electric offering of innovative and environmentally sustainable EV buses.
Competitively priced school EV bus program based on a discount from list model.
Innovative technology and rigorously maintained quality and safety standards provides peace of mind.
Lowered total cost of ownership is made possible by: i.) less required maintenance on Lion vehicle components; ii.) fewer moving parts than on internal combustion buses; iii.) regenerative braking that prolongs the battery's range.
Download this contract confirmation letter to secure written documentation of the Master Agreement and Contract # for your files, as well as additional information about the contract, utilization eligibility, and how to receive answers to any additional questions you may have.
Who is Lion Electric?
Lion Electric is an innovative manufacturer of zero-emission vehicles. The company creates, designs, and manufactures all-electric class 5 to class 8 commercial urban trucks and all EV busses and minibuses for the school, paratransit, and mass transit segments. Lion is a North American leader in electric transportation and designs, builds and assembles all its vehicles' components, including chassis, battery packs, truck cabins, and bus bodies. Always actively seeking new and reliable technologies, Lion vehicles have unique features that are specifically adapted to its users and their everyday needs. Lion believes that transitioning to all-electric vehicles will lead to major improvements in our society, environment, and overall quality of life.
It's also…
300+ electric vehicles in operation.
More than 6 million zero-emission miles driven.
An annual manufacturing capacity of 2,500 electric vehicles.
Many Lion Experience Centers across North America.
More than 450 Lion employees and counting.
A plan to build a highly automated battery plant and a high-capacity truck factory in the upcoming years.
Lion Electric Contracted Offerings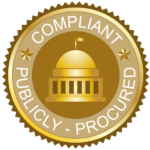 ---
Contract#:
R10-1109B
Lead Agency:
Region 10 ESC
Current Term:
01.01.2021 – 12.31.2023
Renewable Through:
12.31.2027
How Do I Get Started?
If you are not yet a part of the Equalis Group family, Become a Member today to access our entire portfolio of contracts. We promise there are never any costs, hidden fees, gimmicks, or volume commitments.
Accessing this publicly procured contract vehicle is easy and hassle-free. Please reach out to your Member Engagement Resource and let us help you achieve your procurement goals today.
Save Time, Save Money & Stay Legal with Equalis Group.