Idea Translation Services
Contract Highlights
A comprehensive offering of high complexity translation services across more than 50 languages, desktop publishing, graphic design and formatting, eLearning development and programing, and subtitling services.
ISO 9001:2015 and ISO 17100 certified, with a stringent quality assurance process in place aimed at constant improvement.
Access to a simple, secure, and robust platform for communications that allows clients to create projects, approve quotes, download translations and translation memories, and see usage and spend reports.
Competitive pricing based on a discount from list model is available to Equalis Group members nationwide.
Critical Supporting Documentation
Download this contract confirmation letter to secure written documentation of the solicitation and awarded contract, the Contract # for your files, utilization eligibility, and how to receive answers to any additional questions you may have.
Share The Member Kit With Your Procurement Team
Facilitate your procurement and compliance team's review and approval of this cooperative contract by providing them this Member Kit. The Member Kit contains: i) an overview of Equalis Group and how our Lead Agencies procure contracts, ii) the contract confirmation letter, iii) an overview of the awarded supplier and the products and services available through this contract, and iv) commonly asked questions about Equalis Group membership and how to access any of our publicly procured, competitively solicited contracts.
Who is Idea Translations?
Established as a boutique translations company for English to Spanish educational content, Idea Translations (Idea) currently serves 250+ clients in over 50 languages across a wide range of industries. Idea is a diverse tribe, comprised of language experts, graphic designers, localization engineers, voice actors, eLearning engineers, desktop publishers, instructional designers, quality assurance testers and programmers.
Headquartered in Springfield, Virginia, Idea leverages a staff of 18 full time employees, 1500+ qualified native translators and reviewers, 350 subject matter experts for highly specialized content, and production teams in Argentina, Mexico, Brazil, China, Russia, Germany, and India to provide high-quality translation services for its clients.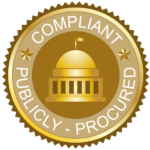 Contract#:
EQ-052920-03B
Lead Agency:
Region 10 ESC
Current Term:
09.01.2020 – 08.31.2025
Renewable Through:
08.31.2027
How Do I Get Started?
If you are not yet a part of the Equalis Group family, Become a Member today to access our entire portfolio of contracts. We promise there are never any costs, hidden fees, gimmicks, or volume commitments.
Accessing this publicly procured contract vehicle is easy and hassle-free. Please reach out to your Member Engagement Resource or quickly send the Contract Interest Form at the top of this page.
Save Time, Save Money & Stay Legal with Equalis Group.