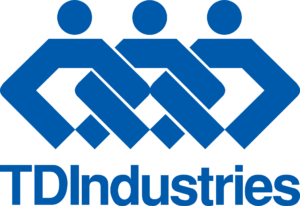 TDIndustries Contract Highlights
TDIndustries (TD) provides Indoor Air Quality Services that are designed and recommended by certified mechanical engineers in support with ASHRAE standards. Our proposed solutions are engineered to fit long-term needs, in a strategic phased approach to align with our clients' goals and budget.
Lower total costs. Cooperatives' specifications are designed to reduce the total resources (in both hard and soft costs) that its members expend from procurement and acquisition to delivery, payment, and ongoing service.
Discounts on parts and equipment ranging from 3% – 10%, as well as pre-negotiated labor rates.
TD's Equalis contract was awarded after a procurement process that followed the requirements of Uniform Guidance and EDGAR.
Download this contract confirmation letter to secure written documentation of the Master Agreement and Contract # for your files, as well as additional information about the contract, utilization eligibility, and how to receive answers to any additional questions you may have.
Who is TDIndustries?
For over 75 years, TDIndustries (TD) has been delivering high-value maintenance, facilities, and mechanical construction services to an extensive and diverse portfolio of clients. With a comprehensive and collaborative approach, TDIndustries partners with their clients across the entire life cycle of a facility, from engineering and construction, to warranty and service maintenance agreements, to full time facility management services.
TDIndustries provides innovative HVAC installation, renovation and ongoing service that optimize the performance of world-class mechanical systems. Industries served include governmental agencies, healthcare facilities, sporting venues, event centers, hotels, office campuses, schools and universities, mission-critical data centers, and industrial complexes. Headquartered in Dallas, Texas, TDIndustries also has offices in Fort Worth, Richardson, Houston, Austin, San Antonio, Lubbock, Arizona, and Colorado.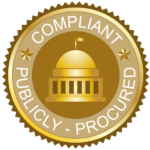 ---
Contract#:
R10-1136D
Lead Agency:
Region 10 ESC
Current Term:
09.01.2022 – 08.31.2025
Renewable Through:
08.31.2027
How Do I Get Started?
If you are not yet a part of the Equalis Group family, Become a Member today to access our entire portfolio of contracts. We promise there are never any costs, hidden fees, gimmicks, or volume commitments.
Accessing this publicly procured contract vehicle is easy and hassle-free. Please reach out to your Member Engagement Resource and let us help you achieve your procurement goals today.
Save Time, Save Money & Stay Legal with Equalis Group.