Mascot Media Contract Highlights
Access to an all-in-one comprehensive digital product solution for high school athletic departments, complete with live broadcasting capabilities, event scheduling, registration, e-ticketing, electronic payment integration, and messaging.
Highly customizable website and mobile application tailored to the needs of each individual district with the ability to support revenue generation through advertisement and fundraising opportunities.
Sustainable alternative to managing athletics programs by leveraging Mascot Media digital properties that eliminates paper waste traditionally generated from registration forms, communications, and ticketing.
Discounted services are available for Equalis Group members nationwide.
Download this contract confirmation letter to secure written documentation of the Master Agreement and Contract # for your files, as well as additional information about the contract, utilization eligibility, and how to receive answers to any additional questions you may have.
Who is Mascot Media?
Mascot Media, formed through a merger between Sideline Access, Five Star Sports, and Great Texas Sports Promotions, offers the most comprehensive offering of mobile apps, ticketing, print promotions, fundraising, and websites in the industry. Mascot offers schools a one stop shop for all of their digital, print, broadcasting, and event management needs. With empowering technology, mission critical products, services, and fundraising opportunities, high school athletics across the country will be able to operate at levels previously reached only by major colleges or professional teams.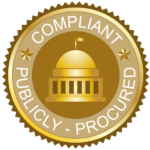 ---
Contract#:
R10-1108C
Lead Agency:
Region 10 ESC
Contract Term:
01.01.2021 – 12.31.2023
Renewable Through:
12.31.2027
How Do I Get Started?
If you are not yet a part of the Equalis Group family, Become a Member today to access our entire portfolio of contracts. We promise there are never any costs, hidden fees, gimmicks, or volume commitments.
Accessing this publicly procured contract vehicle is easy and hassle-free. Please reach out to your Member Engagement Resource and let us help you achieve your procurement goals today.
Save Time, Save Money & Stay Legal with Equalis Group.