BCI Burke Playground Recreation
Contract Highlights
BCI Burke offers a full range of playground, outdoor fitness and recreation equipment suitable for all ages and abilities. Play variety is essential for engagement, enrichment, and fun, and Burke's product offering's breadth and depth provides intelligently-designed products suitable for everyone. Equalis Group Members leveraging this publicly procured contract vehicle can expect the following:
Access to an expansive portfolio of playground, recreation, outdoor fitness, aquatics, and surfacing products that may be configured and customized to meet the needs of each Equalis Group member.
Playground and recreational products that fuse traditional play and active fitness environments to create spaces where everyone can play and grow together, regardless of age or ability.
Volume-based tiered discounting pricing structure and extended Net 60-day payment terms.
Assistance from both Burke Representatives and Burke's Design Team in creating spaces that help each member's community, park, or school thrive while meeting all applicable standards and requirements.
The longest and strongest warranty in the industry, the Generations Warranty®. This warranty is non-prorated, and any replacement part or product carries a new, full-term warranty.
Critical Supporting Documentation
Download this contract confirmation letter to secure written documentation of the solicitation and awarded contract, the Contract # for your files, utilization eligibility, and how to receive answers to any additional questions you may have.
Share The Member Kit With Your Procurement Team
Facilitate your procurement and compliance team's review and approval of this cooperative contract by providing them this Member Kit. The Member Kit contains: i) an overview of Equalis Group and how our Lead Agencies procure contracts, ii) the contract confirmation letter, iii) an overview of the awarded supplier and the products and services available through this contract, and iv) commonly asked questions about Equalis Group membership and how to access any of our publicly procured, competitively solicited contracts.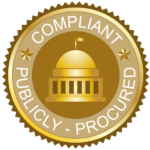 ---
Contract#:
2020.05.4-A
Lead Agency:
CCOG
Current Term:
09.01.2020 – 08.31.2025
Renewable Through:
08.31.2030
Who is BCI Burke?
At BCI Burke, play is essential to life at all stages. Burke is the play, playground, park, recreation, and outdoor fitness industry leader, with a rich history spanning more than 100 years.
Burke's product development is guided by research that allows for a deeper understanding of how children play and develop. The company's play environments are not only a catalyst for physical movement, they ignite cognitive, social, emotional, and imaginative skill development in people of all abilities.  The result is a product that does more – more fun, more development, and more play value. Designs that do more lead to products that do more – they foster socialization, learning, communication, and are just plain fun.
These play environments are Burke Built® and designed to serve communities for years to come. With the longest and strongest warranty in the industry, the Generations Warranty®, BCI Burke and your locally owned and operated Burke Representative Firm are here to serve you if you need it.
Play That Moves You – Burke Project Videos
How Do I Get Started?
If you are not yet a part of the Equalis Group family, Become a Member today to access our entire portfolio of contracts. We promise there are never any costs, hidden fees, gimmicks, or volume commitments.
Accessing this publicly procured contract vehicle is easy and hassle-free. Please reach out to your Member Engagement Resource or quickly send the Contract Interest Form at the top of this page.
Save Time, Save Money & Stay Legal with Equalis Group.