Rackspace Technology Contract Highlights
Rackspace Technology® is a best-in-class, pure-play cloud solutions company on a mission to embrace technology, empower customers, and deliver the future.
Our customers rely on us as a single, trusted partner to guide them in four main areas — multicloud, applications, data, and security.
We combine deep technical acumen with the world's leading technologies, including AWS, Microsoft® Azure®, Google Cloud Platform™, and VMware®.
We help customers across the full cloud lifecycle: advise, design, build, manage, and optimize so they can accelerate the value of the cloud.
Rackspace Elastic Engineering is our core solution for managing cloud environments. It provides your business access to a pod of cloud engineers who work as an extension of your team to shape your outcomes as you evolve to cloud native.
Download this contract confirmation letter to secure written documentation of the Master Agreement and Contract # for your files, as well as additional information about the contract, utilization eligibility, and how to receive answers to any additional questions you may have.
Rackspace Technology Contract Resources
Who is Rackspace Technology?
We are the multicloud solutions experts and a leading managed service provider for AWS, Microsoft Azure, Google Cloud Platform, and VMware. Our 20+ years of experience and technical acumen with the world's leading technologies enables you to grow your business, increase efficiency, and deliver the future.
Who is Onica by Rackspace Technology?
Onica by Rackspace Technology is an APN Premier Consulting Partner that has 7 years of experience with Migration, Cost Optimization, Containers, Internet of Things (IoT), Development, and AI/ML solutions built on AWS.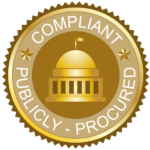 ---
Contract#:
R10-1111C
Lead Agency:
Region 10 ESC
Contract Term:
05.01.2021 – 04.30.2024
Renewable Through:
04.30.2028
How Do I Get Started?
If you are not yet a part of the Equalis Group family, Become a Member today to access our entire portfolio of contracts. We promise there are never any costs, hidden fees, gimmicks, or volume commitments.
Accessing this publicly procured contract vehicle is easy and hassle-free. Please reach out to your Member Engagement Resource and let us help you achieve your procurement goals today.
Save Time, Save Money & Stay Legal with Equalis Group.