Tradesmen International
Contract Highlights
Providing trade-related workers since 1992.
North American network of nearly 200 local market service teams.
Thousands of Tradesmen employees available in all trades, at all skill levels, ready for prompt deployment.
Our team is all OSHA-10 certified and come to you with a safety-minded focus.
Our trades workers are satisfaction guaranteed.
Critical Supporting Documentation
Download this contract confirmation letter to secure written documentation of the solicitation and awarded contract, the Contract # for your files, utilization eligibility, and how to receive answers to any additional questions you may have.
Share The Member Kit With Your Procurement Team
Facilitate your procurement and compliance team's review and approval of this cooperative contract by providing them this Member Kit. The Member Kit contains: i) an overview of Equalis Group and how our Lead Agencies procure contracts, ii) the contract confirmation letter, iii) an overview of the awarded supplier and the products and services available through this contract, and iv) commonly asked questions about Equalis Group membership and how to access any of our publicly procured, competitively solicited contracts.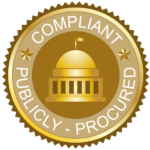 ---
Contract#:
COG-2148D
Lead Agency:
CCOG
Current Term:
09.01.2023 – 08.31.2027
Renewable Through:
08.31.2028
Who is Tradesmen International?
Tradesmen International is a total labor support company providing flexible trades personnel on an as needed or on-going basis. We help institutions get their work done by using our team of quality and productive craftworkers (electricians, plumbers, carpenters, HVAC technicians, drywallers, painters and more) to supplement their staff. Our trades workers enable institutions to increase their capabilities & how much they can accomplish though more effective spending while reducing risks with a variable skilled workforce.
Tradesmen provides craftworkers on an as-needed basis, balancing number, and type of people to the workload ensuring that you have the craftsmen you need while only paying for them when needed and they can be productive for you. We can help you reduce your dependency on subcontracting and those higher costs plus our trades people work for you allowing you better control of the work quality & timing.
We are the largest trades labor management company in the US and Canada with over 120 regional offices and thousands of craft professionals working across the country every day. We partner with our clients to provide value by increasing productivity and what you can accomplish with your budget.
Contact Tradesmen International
How Do I Get Started?
If you are not yet a part of the Equalis Group family, Become a Member today to access our entire portfolio of contracts. We promise there are never any costs, hidden fees, gimmicks, or volume commitments.
Accessing this publicly procured contract vehicle is easy and hassle-free. Please reach out to your Member Engagement Resource or quickly send the Contract Interest Form at the top of this page.
Save Time, Save Money & Stay Legal with Equalis Group.