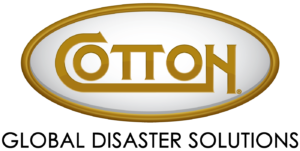 Cotton GDS Contract Highlights
Cotton Global Disaster Solutions offers 24/7 readiness to respond to any disaster and begin implementation of recovery measures in a strategic and effective way.
An experienced partner that has the knowledge and first-hand experience to support recovery efforts due to individual losses and major events, including weather-related and other natural catastrophes, terrorism, vandalism, and environmental mishaps.
A full suite of disaster related solutions that include providing property disaster restoration and recovery, construction, roofing, consulting, workforce staffing, temporary housing, and culinary services.
Turnkey service capabilities and innovative solutions are leveraged to provide continuity of operations in the most efficient and cost-effective manner.
Download this contract confirmation letter to secure written documentation of the Master Agreement and Contract # for your files, as well as additional information about the contract, utilization eligibility, and how to receive answers to any additional questions you may have.
Disaster Restoration Resources
Who is Cotton GDS?
Cotton Global Disaster Solutions (Cotton GDS) was founded in 1996 as a disaster restoration company committed to helping businesses recover and rebuild what they worked so hard to create. Today, Cotton GDS is a top provider of emergency and non-emergency restoration, construction, and roofing solutions throughout the United States, Mexico, and Puerto Rico. Its abundant resources and strategically located offices have allowed Cotton GDS to be instrumental in the recovery and restoration efforts stemming from the world's most damaging catastrophes of the past two decades, including high-impact weather events and other natural disasters, wildfires, terrorism, and environmental mishaps. For more information, visit www.CottonGDS.com.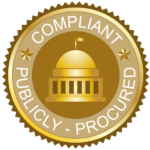 ---
Contract#:
COG-2134A
Lead Agency:
CCOG
Current Term:
09.01.2022 – 08.31.2026
Renewable Through:
08.31.2027
How Do I Get Started?
If you are not yet a part of the Equalis Group family, Become a Member today to access our entire portfolio of contracts. We promise there are never any costs, hidden fees, gimmicks, or volume commitments.
Accessing this publicly procured contract vehicle is easy and hassle-free. Please reach out to your Member Engagement Resource or quickly send the Contract Interest Form at the top of this page.
Save Time, Save Money & Stay Legal with Equalis Group.