Renaissance Institute Contract Highlights
Comprehensive Technology Assessment & Planning services include: information gathering, key district personnel interviews, and onsite visits culminating in a multi-year technology Roadmap with details of our recommendations.
Trusted, vendor-neutral advisors in educational technology with decades of experience in actual K-12 schools.
Discounted pricing offered to Equalis Group Members.
Additional specializations such as: Executive training, coaching, and mentorship, digital reviews of upcoming purchases and initiatives, and ongoing program support.
Renaissance Institute is a veteran-owned business.
Download this contract confirmation letter to secure written documentation of the Master Agreement and Contract # for your files, as well as additional information about the contract, utilization eligibility, and how to receive answers to any additional questions you may have.
Who is Renaissance Institute?
The Renaissance Institute provides cost-effective and productive integration of technology. We are experienced practitioners, bringing decades of successful experience in education and technology to you on an as-needed basis to optimize K-12 networks, systems, security, integration, funding, and evaluation. We work from the Renaissance Model, a framework developed for over 30 years in actual K-12 settings, which optimizes best practices in technology management and integration.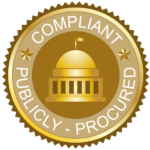 ---
Contract#:
R10-1126B
Lead Agency:
Region 10 ESC
Initial Term:
01.01.2022 – 12.31.2024
Renewable Through:
12.31.2026
How Do I Get Started?
If you are not yet a part of the Equalis Group family, Become a Member today to access our entire portfolio of contracts. We promise there are never any costs, hidden fees, gimmicks, or volume commitments.
Accessing this publicly procured contract vehicle is easy and hassle-free. Please reach out to your Member Engagement Resource and let us help you achieve your procurement goals today.
Save Time, Save Money & Stay Legal with Equalis Group.