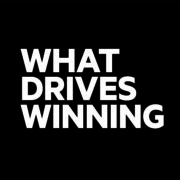 What Drives Winning Education
Contract Highlights
What Drives Winning Education conference events provide Leadership and Social Emotional Learning materials with content emphasis in Character Development, Behavior Management, Team Dynamics, Priority Alignment, and Self Awareness built to help evolve any organization, team, or classroom.
Concepts include real-world perspectives that help coaches, leaders, and educators better implement their programs. The learning activities can be used as standalone exercises, or a full program extension can be mapped out.
Conferences and workshop events are customized based on the needs of each Equalis Group Member, allowing for maximized value.
Live events and learning experiences are supported throughout the US, with virtual offerings supported internationally.
Download this contract confirmation letter to secure written documentation of the Master Agreement and Contract # for your files, as well as additional information about the contract, utilization eligibility, and how to receive answers to any additional questions you may have.
Who is What Drives Winning Education?
Since 2015, What Drives Winning Education has hosted eight annual conferences throughout the Northeast, Midwest, and Southern United States, attracting attendees from around the globe. Conference events, workshops and learning programs are led by Brett Ledbetter and Becky Burleigh, featuring engaging interviews with championship coaches, professional athletes, and thought leaders. The What Drives Winning book series are the basis for conference programming, and the content is being taught through five Master's level courses at the University of Florida.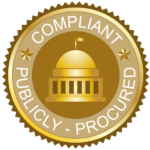 ---
Contract#:
R10-1152E
Lead Agency:
Region 10 ESC
Current Term:
05.01.2023 – 04.30.2026
Renewable Through:
04.30.2028
How Do I Get Started?
If you are not yet a part of the Equalis Group family, Become a Member today to access our entire portfolio of contracts. We promise there are never any costs, hidden fees, gimmicks, or volume commitments.
Accessing this publicly procured contract vehicle is easy and hassle-free. Please reach out to your Member Engagement Resource or quickly send the Contract Interest Form at the top of this page.
Save Time, Save Money & Stay Legal with Equalis Group.