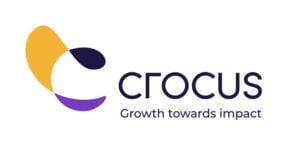 Crocus Contract Highlights
Transforming Educational Outcomes – Working with organizations ranging from preschool to early literacy, K-12, and into higher education, Crocus focuses on teacher preparation by leveraging data and analytical insights to drive reform initiatives, organizational change, and performance improvement.
Breaking Down Silos – Because data-driven transformation relies on complete and actionable data, Crocus sets out to help solve this pervasive issue of siloed information among disconnected tools and software in our schools.
Security Prioritized – Encrypted VPN connections ensures that member data never leaves a member's server. Crocus develops, tests, and moves to production according to the specs provided by the client, always within the security of a client's server and firewall.
Comprehensive & Personalized Solutions – Crocus provides a full suite of consultation services including providing invaluable insights and data-driven decision support for RFPs, data system user adoptions and related work around project management, training and implementation for commercial off-the-shelf products and custom-build solutions, as well as services that provide support around data infrastructure and integration, educational-focused benchmarking, and performance improvement and strategic planning.
Download this contract confirmation letter to secure written documentation of the Master Agreement and Contract # for your files, as well as additional information about the contract, utilization eligibility, and how to receive answers to any additional questions you may have.
Who is Crocus?
Crocus is a Latina-owned technology firm that formed in January 2021 as a spin-off from UPD Consulting. Education organizations turn to [Crocus] to leverage data to support social initiatives. Crocus builds resilient capacity in organizations to grow and respond to change as they strive to use data to embed equity into decision making and to maintain continuity of learning. We have an extensive record in enterprise data integration and systems management initiatives; we are recognized for our innovations in data management with educator preparation programs. Crocus is deeply committed to diversity, equity, and social justice with a particular interest in creating opportunities for girls and young women to succeed in STEM careers. We presently support K-12, State, and higher education clients, advocate for implementing open data standards, such as Ed-Fi, IMS Global, and CEDS, and actively lead collaboration across the education interoperability movement.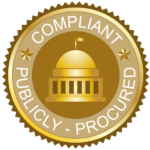 ---
Contract#:
EQ-111519-06A
Lead Agency:
Region 10 ESC
Current Term:
03.01.2020 – 02.28.2024
Renewable Through:
02.28.2027
How Do I Get Started?
If you are not yet a part of the Equalis Group family, Become a Member today to access our entire portfolio of contracts. We promise there are never any costs, hidden fees, gimmicks, or volume commitments.
Accessing this publicly procured contract vehicle is easy and hassle-free. Please reach out to your Member Engagement Resource or quickly send the Contract Interest Form at the top of this page.
Save Time, Save Money & Stay Legal with Equalis Group.