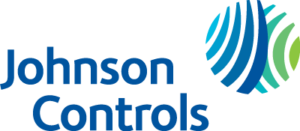 JCI Is Here To Help
Please contact Mary Beth Alexander
Senior Business Development Manager, State Cooperative Contracts
Phone: 262-226-9808
Email: mary.alexander@jci.com
Alternative & Renewable Energy Solutions Contract Highlights
Decarbonization
Digitalization
Distributed Energy Resources and Storage

On-site renewable energy generation
On-site storage, Grid interactive services
Cost or Carbon asset optimization
Demand response services
Electric vehicle charging
Fuel Cells

Commodity Supply Services

Grid Scale Power Purchase Agreements (PPAs) and Virtual PPAs
Retail Renewable Sleeve Contracts
Renewable Energy Certificates (RECs) and Carbon Offsets
Conventional Commodity Supply (Electricity and Natural Gas)

Performance Contracting
Energy Auditing
Distribution Systems and Cogeneration Plants
Building Envelope Systems
Occupant Health and Wellness
Building Automation Systems
Water Supply/Treatment/Collection/Distribution
Rainwater Harvesting
Building Wide Systems Integration
Download this contract confirmation letter to secure written documentation of the Master Agreement and Contract # for your files, as well as additional information about the contract, utilization eligibility, and how to receive answers to any additional questions you may have.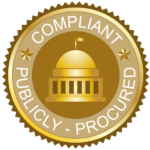 ---
Contract#:
COG-2143B
Lead Agency:
CCOG
Current Term:
05.01.2023 – 04.30.2027
Renewable Through:
04.30.2028
Who is Johnson Controls (JCI)?
At Johnson Controls (NYSE:JCI), we transform the environments where people live, work, learn and play. As the global leader in smart, healthy and sustainable buildings, our mission is to reimagine the performance of buildings to serve people, places and the planet.
Building on a proud history of nearly 140 years of innovation, we deliver the blueprint of the future for industries such as K12 and higher ed schools, municipalities, ports and transportation authorities, airports, stadiums, housing authorities and beyond through OpenBlue, our comprehensive digital offering.
Today, with a global team of 100,000 experts in more than 150 countries, Johnson Controls offers the world`s largest portfolio of building technology and software as well as service solutions from some of the most trusted names in the industry.
Visit www.johnsoncontrols.com for more information and follow @Johnson Controls on social platforms.
Contact Johnson Controls
Mary Beth Alexander,
Senior Business Development Manager, State Cooperative Contracts
Phone: 262-226-9808
Email: mary.alexander@jci.com
How Do I Get Started?
If you are not yet a part of the Equalis Group family, Become a Member today to access our entire portfolio of contracts. We promise there are never any costs, hidden fees, gimmicks, or volume commitments.
Accessing this publicly procured contract vehicle is easy and hassle-free. Please reach out to your Member Engagement Resource or fill out the Contract Interest Form at the top of this page.
Save Time, Save Money & Stay Legal with Equalis Group.