NorthStar Recovery Services
Contract Highlights
All too often a firm may claim to be the "best" or the "greatest" in their industry segment, but when the "rubber meets the road" they fail to perform. However, NorthStar has a long-standing track record of being the best in the business and has the proof to back that claim. Since its inception, NorthStar has successfully completed thousands of emergency response contractor projects, responded to several major CAT Events, and restored operations to hundreds of clients' properties following a disaster. After nearly four decades in operation, NorthStar remains the #1 choice for disaster recovery, environmental remediation, demolition and construction services.
Experience Matters
NorthStar is the #1 Specialty Contractor in the U.S since 1999 by Engineering News Record and has over 38 years of experience providing emergency response contracting and restoration services.
National Presence
With the largest fleet of equipment in the industry and more than 50 offices and 930 response locations, NorthStar is able to respond to even the most remote locations.
Leader in Environmental Remediation
NorthStar is the largest and most qualified environmental remediation company in the country and is well versed in safeguarding building inhabitants and returning affected environments to healthy condition as quickly as possible.
Professional Disaster Mitigation & Recovery
As a full-service restoration and recovery provider, NorthStar offers the skills and manpower necessary to quickly restore normal business operations following a fire or water disaster.
Full Turn-Key Service –Recovery to Reconstruction
NorthStar provides general construction and management services for fire, water, large loss, and other related damages throughout North America.
Unprecedented Access to Highly Qualified Operators
NorthStar personnel possess some of the most rigorous license credentials in the industry, including GSA licensing and TWIC Access. All NorthStar staff are IICRC certified in multiple remediation and recovery categories.
Critical Supporting Documentation
Download this contract confirmation letter to secure written documentation of the solicitation and awarded contract, the Contract # for your files, utilization eligibility, and how to receive answers to any additional questions you may have.
Share The Member Kit With Your Procurement Team
Facilitate your procurement and compliance team's review and approval of this cooperative contract by providing them this Member Kit. The Member Kit contains: i) an overview of Equalis Group and how our Lead Agencies procure contracts, ii) the contract confirmation letter, iii) an overview of the awarded supplier and the products and services available through this contract, and iv) commonly asked questions about Equalis Group membership and how to access any of our publicly procured, competitively solicited contracts.
Emergency Response Contractor | Case Studies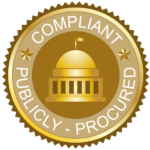 ---
Contract#:
COG-2134C
Lead Agency:
CCOG
Current Term:
09.01.2022 – 08.31.2026
Renewable Through:
08.31.2027
Who is NorthStar Recovery Services?
NorthStar Recovery Services has over 38 years of experience providing emergency response and restoration services in retail, education, healthcare, manufacturing, hospitality, and industrial environments. These critically important entities cannot afford the complications associated with responders that lack the resources, expertise and experience to recover facilities from a disaster.
NorthStar provides advantages to clients that are unrivaled in its industry. As a full-service emergency response company, NorthStar owns and maintains the largest fleet of state-of-the-art equipment and employs only the most highly qualified and reliable personnel. MSA Clients enjoy the benefits of a fixed rate schedule which is provided to them at a heavy discount in a non-binding contract when compared to non-MSA clients.  When clients work with NorthStar they are provided peace of mind of knowing they are in the right hands.
NorthStar performs initial safety assessments and identifies priority areas for mitigation. An accurate reserve of the costs and a scope of work are then developed and provided to the client for review, discussion and implementation upon approval. Our Operations Managers maintain open lines of communication between clients and management in order to provide daily updates, logs, photo documentation, and financial estimates.
NorthStar understands how important it is for clients to be returned to full operation following a major disaster. Through the use of Pre-Planning, Face-to-Face Meetings, and the fostering of an effective partnership, NorthStar ensures that Operations personnel will have the data they need to respond quickly, efficiently, and most of all, cost-effectively. NorthStar's Clients are provided peace-of-mind knowing that help is a short phone call away.
NorthStar innovates by bringing its clients state of the art solutions. These solutions include a fully digitized & FEMA approved Project Management workflow all the way to a full suite of 3d cameras capturing virtual tours of both Pre and Post losses. Cutting edge use of fully autonomous drones has provided immeasurable value to our clients and their stakeholders.
How Do I Get Started?
If you are not yet a part of the Equalis Group family, Become a Member today to access our entire portfolio of contracts. We promise there are never any costs, hidden fees, gimmicks, or volume commitments.
Accessing this publicly procured contract vehicle is easy and hassle-free. Please reach out to your Member Engagement Resource or quickly send the Contract Interest Form at the top of this page.
Save Time, Save Money & Stay Legal with Equalis Group.