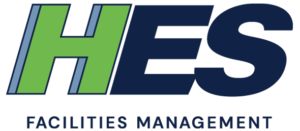 HES School Facilities Management Program Highlights
School Facilities management, turnkey custodial services, maintenance, and groundskeeping solutions for both K-12 schools and institutes of higher learning.
Training on best practices and operating procedures for building sanitation.
Nationwide coverage for Equalis Group members.
Competitive pricing based on a per-square-foot (custodial services) and per-acre (groundskeeping solutions) pricing model.
Dedicated on-site managers, with direct engagement from regional and senior management to provide further operational support.
Critical Supporting Documentation
Download this contract confirmation letter to secure written documentation of the solicitation and awarded contract, the Contract # for your files, utilization eligibility, and how to receive answers to any additional questions you may have.
Share The Member Kit With Your Procurement Team
Facilitate your procurement and compliance team's review and approval of this cooperative contract by providing them this Member Kit. The Member Kit contains: i) an overview of Equalis Group and how our Lead Agencies procure contracts, ii) the contract confirmation letter, iii) an overview of the awarded supplier and the products and services available through this contract, and iv) commonly asked questions about Equalis Group membership and how to access any of our publicly procured, competitively solicited contracts.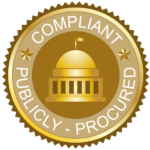 ---
Contract#:
COG-2110A
Lead Agency:
CCOG
Current Term:
01.01.2021 – 12.31.2025
Renewable Through:
12.31.2025
Who is HES Facilities?
HES Facilities LLC. is a full-service school facilities management company based out of Knoxville, Tennessee. HES is dedicated to providing educational facilities with custodial, maintenance, groundskeeping, and landscaping services. HES's passion and singular focus on the education space, now four decades in the making, has allowed it to provide best-in-class facilities management programs.
HES is led by a team of results-oriented, hands-on executives with more than 100 years combined of direct experience. HES has the resources of a larger, nationwide facilities management company, but operates as if each customer is the only customer. Whether you are looking for a grounds and landscaping solution, custodial services, or facilities operations maintenance, HES is the right choice.
HES Values Statement
"HES was founded on the principle of building the best facility services company in America for education clients, our employees, and our shareholders. Our purpose is to partner with education to provide the schools and colleges we serve, clean, attractive, and safe environments for learning. HES provides excellent quality at a fair price, which results in a best-in-class facilities services program."
HES's values include:
"Serving customers in such a way as to earn their ongoing respect, trust, and confidence."
"Treating customers, suppliers, peers, and employees with integrity and fairness."
"Being a good corporate citizen by contributing to the social and economic well-being of each community in which we operate."
"Aspiring to be the most respected company in our industry."
Additional Information About HES Facilities
Experience the Advantages of HES
There are many reasons why an education entity should partner with a service provider to assist with your school facilities management needs, but there are even more advantages to hiring HES.
Leadership:
"Our management team has a collective background of more than 100 years in leadership roles in the education services industry. Many of our executive leadership have worked as janitors while attending college, taking those experiences with them to build and lead several highly successful companies.  They understand firsthand the uniqueness of education facilities.  More precisely, they understand the different requirements of schools, school boards and higher education stakeholders.  Our leadership has set the industry standard positively impacting thousands of schools and institutions of higher education for many years to come, but we look forward to doing more.

Dedication:
"HES management understands that the services we provide to school districts impacts learning. To that end, our team is continuously reminded of the value we bring in providing a clean and safe environment to every student every day. It brings great satisfaction to know that what we do is vitally important and a necessary service. We are indeed dedicated to providing the most efficient value based services to educators everywhere and at all levels."

Transparency:
"HES is very transparent about our services. We know that perfection is unlikely. When issues or special requests do come, we pride ourselves on a swift response. Of equal importance, we always want to be clear and transparent on our pricing so there are never any surprises when reviewing an invoice. We will conduct periodic Operational Review Meetings to garner feedback and ensure quality control standards are being met."

Flexibility:
"There is no one-size-fits-all solution to every facility maintenance need. While our proposed solutions will give a solid outline of our services for your educational facilities, we understand the need for flexibility. We always desire to negotiate openly on additional services and our focus is to always go above and beyond expectations."
HES Services
"The founders of HES understand customer service and have assembled a management team that values every client. To that end, we strive to make it simple by providing multiple facilities services to our clients giving them one point of contact that is integrated into the education system's operations team as a partner and trusted advisor. As a result, our company has grown to include numerous regional locations across the Southeast. HES is dedicated to delivering the best-in-class facility management services to educational facilities throughout the United States.
We know we live in demanding times with many new challenges and requirements for ensuring safe, clean schools due to ever growing health risk concerns. However, despite this uncertainty, when you work with HES, you can rest assured we are up to the challenge of providing any educational facility with safe, reliable cleaning services. When students and teachers return to classrooms, you will be ready to educate students without worrying about the safety, cleanliness and appearance of the educational environment."
Some of the services provided by HES include: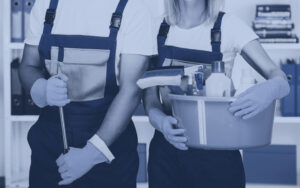 Custodial Programs and Staffing:
A wide selection of custodial programs tailored to meet the needs and budget of the clients we serve. Facilities experts can assist any education agency in building a customized scope of work and task frequency for all facilities, developed with your budget and special needs as a guide. Your program is supported by dedicated management and staff who are well trained and treated as valued members of our team – because they are.

Building Maintenance and Repairs:
 General maintenance and repairs for your facilities: improved energy efficiencies, HVAC maintenance, preventative maintenance, painting, lighting upkeep, etc.

Grounds & Landscaping Management:
Landscape management services that includes athletic fields, grass cutting and trimming, hedge sculpting, playgrounds, and mulching.

Facilities Management
 A variety of management services for educational facilities of all sizes from pre-school to higher learning institutions.

Consultation Services
Leveraging its combined 100 years of experience and background in the industry, HES can educate you on vital janitorial and facilities management concepts so that you can best manage your business.

Recycling Programs
HES offers recycling bins to encourage proper recycling, and then coordinates with local recycling centers to collect and dispose of waste.
How Do I Get Started?
If you are not yet a part of the Equalis Group family, Become a Member today to access our entire portfolio of contracts. We promise there are never any costs, hidden fees, gimmicks, or volume commitments.
Accessing this publicly procured contract vehicle is easy and hassle-free. Please reach out to your Member Engagement Resource or quickly send the Contract Interest Form at the top of this page.
Save Time, Save Money & Stay Legal with Equalis Group.